Review Rinse Repeat
Aug 22
Our interview with Mayday Parade is now up! Derek talked with us about the new self-titled album, bringing back producers Zack Odom and Kenneth Mount, touring with All Time Low, future plans for the band, and more! 
Enjoy!
Aug 21
[video]
Aug 15
Click the picture to check out our Artist Insight with He Is We! 
Trevor & Rachel talk about a couple of the songs off My Forever, and you can also see a live performance of "Forever and Ever". 
Aug 12
VersaEmerge will release their Live Acoustic EP on August 23rd through iTunes. Check out the tracklisting for the album below and click HERE to preorder it now!

1. Toxic (Britney Spears cover)
2. Father Sky
3. E.T. (Katy Perry cover)
4. Mythology
5. American Boy (Estelle cover)
[video]
[video]
Jul 25
Stream The Dangerous Summer's Album "WAR PAINT" -
(Source: hopelessrecords)
Jul 22
Automatic Loveletter Giveaway: WINNERS
http://if-you-walk-away.tumblr.com/
http://scream-at-the-m00n.tumblr.com/
http://trippyheights.tumblr.com/
Leave your full name and address in our ASK box, and we will make sure you get your copies as soon as possible!
Jul 20
beyoufuckthem said: For your giveaway, can we reblog more than once?
Yes, that's fine!
Automatic Loveletter Giveaway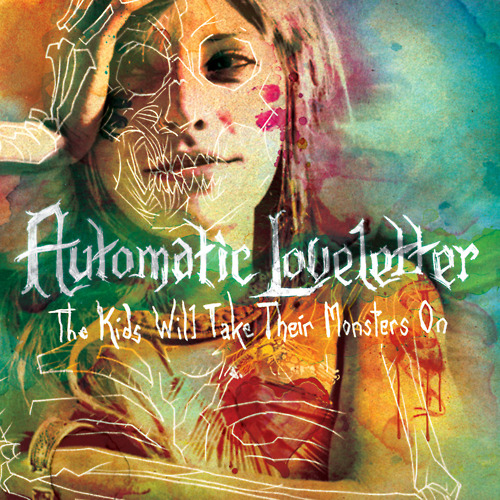 We have three copies of Automatic Loveletter's new acoustic album The Kids Will Take Their Monsters On to give away!
TO BE ELIGIBLE, YOU MUST:
A) Be following us on tumblr
B) Re-blog this post
C) Be a resident of the USA
We will post the three winners on Friday 22nd July at 4PM PST/7PM EST right here, so check back!
Jul 18
Automatic Loveletter Giveaway
Are you a fan of Automatic Loveletter? Well make sure you're following us!
On Wednesday, we will have three copies of The Kids Will Take Their Monsters On to give away! 
NOTE: We're very sorry about this, but it's open to residents of the USA only!
Jul 16
Is music's elitist complex at its peak?
Let's be honest. No matter which niche/genre of music you can think of, there's always been a sense of elitism. Whether it was African American jazz musicians frowning upon white upstarts like Benny Goodman, traditional folk artists cursing popularizers of folk, 2000s pop-punk vs its contemporary counterpart, or the age old debate of underground vs mainstream, there has been this imaginary idea of "this music is better than this one." But, are we at a point where this elitism is at its peak? 
Think about it. How many times have you heard a friend trashing on another type of music? I think the most common is bashing Top 40 music. But these days, it seems like the scope of trashing artists expanded towards everything. Now, you have hipsters looking down on everyone that doesn't share their same taste. Even those who aren't hipsters or of the Pitchfork mold have taken part in the elitism, Fans of genres trash on others for lack of lyrical quality, creativity, heart, etc.
It seems these days that people stray from bands/genres due to the connotation they give. People want to stick within an identity that sometimes they dismiss music because of the genre's fans or because it is not "congruent" with their identity. Hipsters can't listen to pop because its not "underground" or lacks x,y,z compared to their music. Pop-punk kids can't listen to All Time Low because they used to be cool and "don't play pop-punk anymore." Let's be honest; people take music WAY too seriously these days.
My question for those to ponder is: "Why not take music for what it is?" I don't ever expect that a All Time Low song to challenge me intellectually; of course not. But, I don't think it's wrong to appreciate it for their hooks and pop sensibility. I don't mind admitting that I like putting it on the stereo for fun and nostalgia. Nor do I find shame in admitting that I enjoy a good breakdown every now and again from an easycore band. 
I'm not going to say what an easy thing this is, because really it isn't. Over the past year, I've had my tastes questioned being surrounded by a community that really loves indie above all. In fact, most of them have been internal. I've wondered if I should like x band because my peers don't listen to them. However, there really anything wrong for having an expansive taste. Feel free to enjoy James Blake but don't be afraid to indulge in some The Maine if it tickles your fancy. You don't have to like every genre and you are totally free to dislike any of the abovementioned bands.
My point is basically this: don't avoid music because of its genre. Listen to everything and go from there. Who knows? You might like something that you would expect, and there's no shame in that. Do we have dreams that our favorite bands can be as big as Katy Perry and Ke$ha? Of course. But then that is your job as fan. Take your favorite band and tell the whole world about it. Buy their records, merch and support them. Unfortunately, this current state of music is still hellbent on sales. If you love something, you are going to have to support it. It's not easy, especially with the instant gratification of illegal downloading. It's just something to remember that you should strive to live.
-Jerry
Jul 13
[video]
Jul 11
Review Rinse Repeat Exclusive: Fences/Mansions

Check out our exclusive stream of the new Fences/Mansions split here.
Jul 10
Andy received his Bowling For Soup prize pack!
Remember - our Twin Atlantic giveaway will be on Monday! So make sure you're following us on Twitter.